NUTRITIONAL supplement maker Pharma Nord UK has launched the country's most comprehensive CPD-accredited distance training programme on supplementation.
The company, which celebrated its 30th anniversary last year, is offering pharmacies, health food stores and practitioners free access to a total of 20 different training modules, covering supplements including vitamin D, Q10, magnesium, fish oil, omega 7 and vitamin K.
Also included in the programme are Pharma Nord-exclusive products such as the sexual health supplements Prelox and Lady Prelox.
Every module in the programme has been assessed and approved by the CPD Certification Service, meaning that all those who follow a module will earn Continuing Professional Development (CPD) points.
Each participant will receive a CPD accreditation certificate each time they successfully complete a module to display in store as evidence of their expertise in the field.
FIND OUT MORE ABOUT PHARMA NORD PRODUCTS
Bent Henriksen OBE, managing director of Pharma Nord UK, said: "We believe this is the most detailed and comprehensive supplement distance CPD training programme ever created in the UK.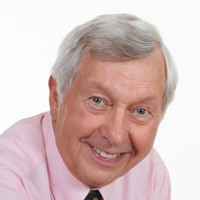 "It sets a new standard for officially accredited training for pharmacies, health food stores and practitioners about a hugely important part of their business.
"We know from more than three decades in the industry that customers value the knowledge and expertise which they can get from pharmacies, health food stores and practitioners about how supplements work and which products are best suited for their health needs.
"This programme puts that expertise within the reach of every pharmacy, health food store and practitioner in the country, enabling them to secure training for them and all their staff.
"It has been proven time and time again that customers buy from confident, knowledgeable sales people so we anticipate that those who take up our training programme should see a consequent rise in their turnover, as well as greater satisfaction from their staff."
FIND OUT MORE ABOUT PHARMA NORD PRODUCTS
The programme has been devised and put together by Pharma Nord UK's Senior Nutritionist, Frankie Brogan.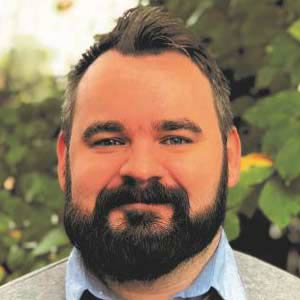 An accredited nutritionist with a Master's degree in Nutrition and more than a decade in the industry, Frankie drew on his experience delivering training to groups including doctors, nurses, pharmacists, practitioners and sales teams around the UK to produce the programme.
Frankie said: "Whilst many pharmacies and health food stores have expert, knowledgable staff, those people may not always be available, may leave the business or may be too busy running the store to keep up with latest trends and developments in the industry.
"Similarly, it can be difficult to keep up with latest trends and developments in the industry whilst running a business or a clinic at the same time.
"The training programme aims to help experienced staff and practitioners get the lowdown on the latest thinking as well as assisting new starters to get a solid grounding in how and why supplements work.
"Each module can be completed at an individual's own pace and in their own time, meaning that staff don't have to spend time away from the shop floor in order to expand their knowledge.
"Stores and individuals can choose how many and which modules to take, from one or two modules on particular products to the entire programme.
"Successfully completing each module will give participants CPD points as well as increasing their store of knowledge."
The programme is being offered to all pharmacies, health food stores and practitioners free of charge.
Bent Henriksen explained: "Supporting the education of our retail and practitioner partners is as important to us as it is to them.
"If we know that staff and practitioners are as confident as possible in recommending our evidence-based range of nutritional supplements and know all about the many scientific studies which have been carried out on them, we feel sure that their sales will also rise."
FIND OUT MORE ABOUT PHARMA NORD PRODUCTS
Further details on the Pharma Nord UK training programme and how to access it can be obtained by emailing training@pharmanord.co.uk or by calling 01670 534900.