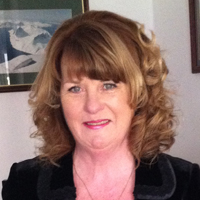 Alison Owen had suffered from plaque psoriasis for many years.
After trying many different psoriasis treatments she discovered Pharma Nord's Omega 7 when speaking to her hairdresser. Alison's results have been miraculous. Read her story below:
"I am 55 years old, a wife and mother of three grown up children. I have had medical problems for many years including plaque psoriasis.

"The psoriasis was extremely problematic covering most of my body. After a biopsy, I got the diagnosis of plaque psoriasis to which I was told there was no cure. I was prescribed Hydrocortisone ointment, Elocon cream, Elocon lotion and thirteen weeks of Narrow Band UV-B light treatment at the hospital to name but a few. I also have a stoma due to surgery for Crohn's disease so have to wear a pouch. The psoriasis was so extreme that the stoma nurses were at a loss as to how to get the pouches to adhere to my very sore skin. No medication or light treatment helped.

"I have been fortunate to be a client of Sandra Williams, owner of Fringe Benefits in Southport. She has been my hairdresser for about three years and has given me a wonderful head of hair. She has been cutting and colouring my hair, even when my psoriasis has been very bad.

"I visited Sandra for my routine cut and colour earlier in the year and she suggested that I try taking Omega 7 Sea Buckthorn Oil Capsules, which I did. Within two weeks my scalp and body had miraculously improved. Most importantly, within four weeks there was no evidence of the plaque psoriasis.

"I also felt healthier in myself and feel that my Crohn's has settled - the surgeons had told at Christmas that the Crohn's was again active in my small intestine. The stoma nurses couldn't believe the transformation in the condition of my skin. They're going to recommend them to other patients with similar problems.

"All in all I feel that the Omega 7 capsules are amazing, they have transformed my skin, hair and also my self-esteem as I was very embarrassed about my skin problems, I can't thank Sandra enough for encouraging me to purchase a box of the capsules and will continue to take them indefinitely."
---
For more information on Omega 7 please click here.