The sugar crisis
According to the Food Standards Agency sugar has become the number one food issue for consumers for the first time. The overconsumption of sugar has become a real health concern. While many of us aim for a balanced diet, the issue largely arises from the hidden sugars found in the foods and drinks we consume.
Imagine a kilo of sugar – the large bag that you might buy in a supermarket. This is the amount the average adult consumes in a fortnight. In addition, people in Western societies have become accustomed to high dietary levels of sugar. In some cases, this can account for as much as 30% of our total calorie intake.
It's time to kick our sugar habit
A brand new product to Pharma Nord, Bio-Gluco Control takes a double-action approach to blood sugar management. It combines two natural ingredients - Delphinol, a specially formulated Chilean Maqui berry extract is coupled with ChromoPrecise, an organic chromium yeast. The result is healthy circulating levels of glucose in addition to a more efficient use of sugars in our foods and:
A more sustained energy supply
Reduced energy highs and lows
Fewer cravings for sugary snacks and carbohydrates
A greater time between appetite recurrence
Improved concentration; and
Healthy weight management.
---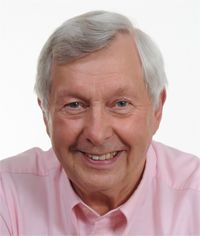 Bent Henriksen O.B.E. (Hon.), Managing Director at Pharma Nord UK commented:
"The overconsumption of sugar has become a real issue and is linked to obesity and insulin resistance, with an increased risk of heart disease, diabetes and cancer.
"One in three people in the UK has high blood sugar and is at risk of developing Type 2 diabetes. The good news is that 62 percent of consumers are actively looking to reduce sugar from their diet. We believe Bio-Gluco Control is a way of addressing this health issue."
---
If you suffer from 3 pm energy slumps, sugar cravings or simply want to control your snacking, try Bio-Gluco Control today for £13.95.