A nutritionist and health coach has become the first person to complete the country's most comprehensive CPD-accredited distance training programme on supplementation.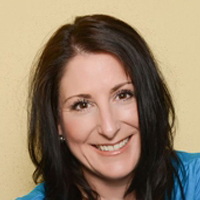 Sharon Strahan (pictured right), who operates the Thrive Nutritional Therapy business, successfully finished all 20 different training modules offered by nutritional supplement maker Pharma Nord UK just two months after the programme was launched.
The programme, which has been assessed and approved by the CPD Certification Service, covers supplements including vitamin D, Q10, magnesium, fish oil, omega 7 and vitamin K as well as Pharma Nord-exclusive products such as the sexual health supplements Prelox and Lady Prelox.
The free training aims to give practitioners, pharmacists and health food store staff a real insight into some of the main nutritional aspects of good health and how supplements can play a role in supporting that.
Sharon, who is a registered nutritional therapist and health coach, already has a BSc (Hons) in Dietetics from the USA and a BSc in Nutritional Medicine from the UK, but still found that the CPD programme opened up new vistas of knowledge for her.
She explained: "I've been a qualified nutritionist for over 10 years but I do a lot of reading around and attend a lot of seminars to further my knowledge.
"I didn't know very much about Pharma Nord , but I attended a webinar given by the company and signed up to their practitioner newsletter.
"I got the first CPD module through the post and thought 'I could do that' so I signed up to get all 20 sent to me.
"I took them on holiday and just started working my way through them. They were well put together with good information not just about Pharma Nord products but also nutrients with studies and references so there was the ideal balance of information in a succinct and easy to understand form but with opportunities to read further into a subject.
"Because a lot of the concepts were explained so well, I've been able to use those explanations when talking to clients about why something is good and useful for them and I've already started recommending Pharma Nord supplements to clients.
"I would definitely recommend the Pharma Nord programme to other practitioners because it's something you can do at your own pace, in your own time and the units are easy to digest and learn from."
"The fact that you can also get CPD (Continuing Professional Development) credits from it is also great because I know some people do struggle to get the credits they need during the course of a year to keep up with their training and development."
FIND OUT MORE ABOUT PHARMA NORD PRODUCTS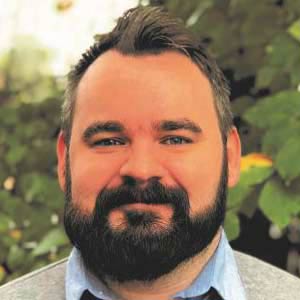 The CPD programme is devised and run by Pharma Nord UK's Senior Nutritionist, Frankie Brogan.
An accredited nutritionist with a Master's degree in Nutrition and more than a decade in the industry, Frankie drew on his experience delivering training to groups including doctors, nurses, pharmacists, practitioners and sales teams around the UK to produce the programme.
Frankie said: "Congratulations to Sharon for being the first person to complete all 20 modules on the course.
"When we launched the programme in September, we thought it would be popular, but we didn't think someone would have completed every module as early as this.
"Over 700 people are already working their way through modules, whether that's one or two or a whole series, which shows what an achievement Sharon has made to complete the whole course so quickly.
"It's also great to hear how she is already using what she has learned to help the clients who she works with."
Sharon's Thrive Nutritional Therapy business sees her offer a range of services to clients including drop-in therapy sessions at locations in London and Kent as well as one-to-one consultations via phone, email and Skype.
Sharon, who is also a registered Nutrigenetic Counsellor, explained: "Every working day is different – I fit my schedule around my clients because not everyone works 9 to 5 and I also work with clients in other countries as well as the UK.
"I started the business up to help other people benefit from what I had experienced. I suffered from a number of health issues and my family history health-wise was not great – we have people who suffered from high blood pressure in their 40s, suffered heart attacks and strokes in their 50s and developed cancer in their 60s.
"As a result, I thought I had to get a grip on my health so I got back into looking at diet, nutrition and lifestyle. It worked for me and I know how powerful this stuff is, what a difference it can make and how people can turn things around and that's what I try to bring to my clients."
FIND OUT MORE ABOUT PHARMA NORD PRODUCTS
Further information on Thrive Nutritional Therapy can be found at https://www.thrivent.co.uk/
Further details on the Pharma Nord UK training programme and how to access it can be obtained by emailing training@pharmanord.co.uk or by calling 01670 534900.