How Lady Prelox can help lift a lagging libido
This week, a major survey on the sex lives of women in the UK (conducted by Healthista) hit the news and featured in The Daily Mail. The survey of 1300 women revealed the sexual habits of British women and revealed many women struggle to have an active sex life:
Half of the women were not satisfied with their sex lives.
24% of women said they have low libido.
10% said their's was non existent
10% of the women suggested they have not had sex in over a year.
60% of women regularly struggle to achieve orgasm.
Industry experts have weighed in, highlighting how important a satisfying sex life can be for good health. As mentioned by Dr Michael Mosley (author of the 5:2) diet, research has shown how an active sex life can offer a substantial boost in feelings of well-being (feelings comparable to being paid a larger salary)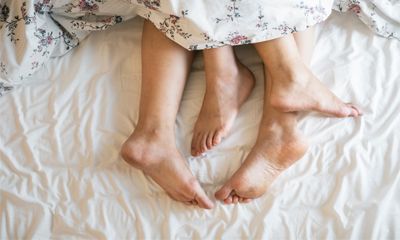 !
In a separate study, researchers attempted to estimate the age of over 3500 volunteers. Volunteers who appear to be at least 7 years younger than their actual age mostly had sex three times a week- much more frequently than their peers, suggesting an active sex life can make us appear and present as younger. Research links an active sex life to various other benefits including an improved immunity and mood.
---
The survey suggested that 70% of women would be willing to try a safe and natural supplement which could boost their libido, like Lady Prelox.
Lady Prelox is an evidence-based formulation, designed to improve sexual experience and desire. It contains Pycnogenol (Maritime Pine Bark extract), a powerful antioxidant and a source of bioflavonoids, as well as l-arginine and l-citrulline to improve circulation.
Prelox for women is the result of years of research, made to GMP standards, which ensures safety and quality.
---
As seen in The Daily Mail and Healthista.