Did you know cardiovascular disease causes more than a quarter of all deaths in the UK? With February being National Heart Health Month we created a survey to learn more about the nation's heart health.
Heart Health Survey - Results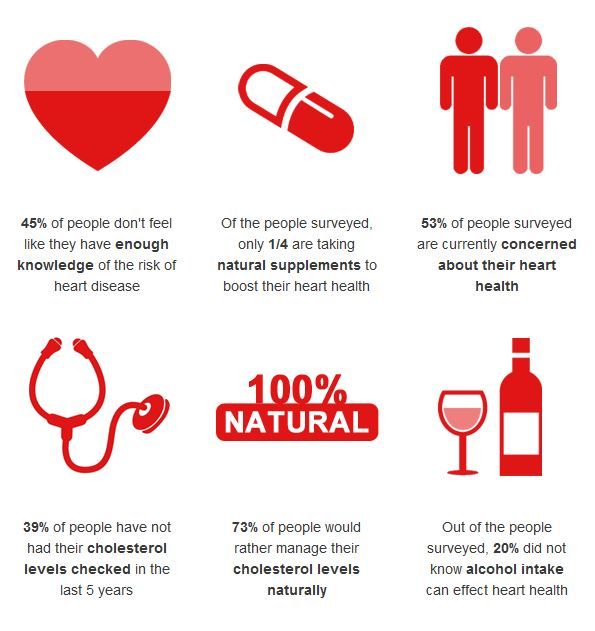 Almost half of the people questioned feel they do not have sufficient knowledge of the risk of cardiovascular disease and what they can do to prevent it.
72 percent of UK adults are aware coronary heart disease is the leading cause of death in the UK. Just 53 percent are concerned about their heart health, according to our survey.
The main risk factors for cardiovascular disease include sedentary lifestyles, poor diet, high cholesterol, high blood pressure, excessive alcohol intake and smoking. Unfortunately, many of those who took part in the survey were not aware of these risk factors.
One in ten were not aware of the impact of high blood pressure, smoking and cholesterol levels on heart health. Two in ten were unaware of the risk of high alcohol intake.
Despite the prevalence of cardiovascular disease in the UK, a massive 39 percent of people haven't had their cholesterol levels checked in the last five years. Whereas 15 percent of people were unaware of their blood pressure is healthy.
Are you looking for a supplement to help boost your heart health?
Pharma Nord's 100% natural supplement Bio-Quinone Active Q10 helps prevent heart disease, read more here.