A supplement lauded for its effects in helping to boost heart health may also help people suffering from chronic kidney disease, according to new research.
CoEnzyme Q10
Supplementing with CoEnzyme Q10, a vitamin-like substance that helps create energy in the body's cells, has previously been linked in clinical trials with helping to protect the heart – in one study (called Q-Symbio) cutting the number of deaths from heart disease by almost 50% 1. Now scientists have found that taking Q10 supplements could also have beneficial effects for people with chronic kidney disease.
FIND OUT MORE ABOUT BIO-QUINONE
Clinical Trials
A review of seven clinical trials, published in the journal Current Pharmaceutical Design, concluded that Q10 supplements can significantly reduce levels of total cholesterol, LDL cholesterol (so-called 'bad cholesterol'), and creatinine, all of which are considered risk factors in connection with kidney disease.
As well as this, the review also highlighted evidence that taking Q10 supplements could improve kidney function and reduce the need for dialysis in patients who have chronic kidney disease (CKD).
People with cholesterol problems are twice as likely to have chronic kidney disease over time, and cardiovascular disease is the leading cause of death in patients with kidney disease. In addition to increasing the risk of cardiovascular disease, cholesterol can clog the renal arteries, thereby cutting off the flow of blood to the kidneys, which may result in loss of kidney function.
As well as helping to potentially prevent the onset of kidney problems, taking Q10 supplements could also help people who have already been diagnosed with chronic kidney disease.
In a randomised controlled clinical trial covered by the Current Pharmaceutical Design review 3, 97 chronic kidney disease patients were given supplementary CoQ10 or a placebo over a three-month period. At the end of the three months, there was a significant improvement in markers of kidney function among the patients who had taken Q10 compared to a placebo, a pattern repeated whether patients had been on kidney dialysis or not. In addition, the number of patients who needed dialysis in the Q10 supplementing group almost halved from 21 to 12, whilst remaining unchanged at 24 in the placebo group.
FIND OUT MORE ABOUT BIO-QUINONE
Dr David Mantle, an expert on the effects of Q10 and the author of a number of studies on the supplement, said: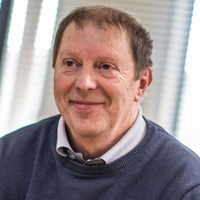 "
There is already a substantial body of research linking Q10 supplementation with beneficial effects for heart health, but there are now a growing number of studies pointing to potential benefits for kidney disease.
"The link between heart disease and kidney disease is well established – people with chronic kidney disease are at high risk of developing cardiovascular disease and around 50% of deaths in CKD patients result from cardiovascular disease, rather than as a direct consequence of kidney failure. Cardiovascular disease can also cause chronic kidney disease, leading to a vicious circle in which each disorder exacerbates the other. Therefore treatment of CKD can reduce the incidence of cardiovascular disease, and treatment of cardiovascular disease can reduce further deterioration in kidney function.
"
From the latest scientific studies, it would now appear that the interlinking of the conditions extends to how each responds positively to supplementing with Q10.
Whilst it would be wrong to claim that Q10 supplements offer some kind of 'magic bullet' when it comes to heart disease and chronic kidney disease, the weight of scientific evidence is growing that, at the very least, they have the potential to be beneficial in addressing these two conditions."
CoEnzyme Q10 is produced by the body but production starts to fall by the time people are in their mid-20s and can be further depleted by certain diseases and medication, hence the potential need for supplementation. It is difficult to obtain sufficient levels of Q10 from food alone and it can be hard for the body to absorb Q10 from supplements. This was illustrated in a study published last year 4 by scientists in Spain who found that six out of seven Q10 supplements they tested were not properly absorbed.
Only one product – Bio-Quinone Q10 from Danish-based company Pharma Nord – scored a 100% success rate in terms of being absorbed and raising Q10 levels in the body. This was also the product used in the Q-Symbio scientific study 1 of Q10 on heart disease patients.
References:
1. Mortensen SA, Rosenfeldt F, Kumar A, et al. The effect of CoQ10 on morbidity and mortality in chronic heart failure: results from Q-SYMBIO: a randomised double blind trial. JACC Heart Fail 2014;2:641-9. http://dx.doi.org/10.1016/j.jchf.2014.06.008
2. Bakhshayeshkaram M, Lankarani KB, Mirhosseini N, Tabrizi R, Akbari M, Dabbaghmanesh MH, Asemi Z. The effects of coenzyme Q10 supplementation on metabolic profiles of patients with chronic kidney disease: A systematic review and meta-analysis of randomized controlled trials. Curr Pharm Des. 2018 Nov 11. doi: 10.2174/1381612824666181112112857. http://www.eurekaselect.com/node/167243
3. Singh RB, Kumar A, Niaz MA, Singh RG, Gujrati S, Singh VP. Randomised double blind placebo controlled trial of CoQ10 in chronic renal failure. J Nutr Environ Med 2000; 10: 281-288.
4. López-Lluch, G., Del Pozo-Cruz, J., Sánchez-Cuesta, A., Cortés-Rodríguez, A. B., & Navas, P. (2019). Bioavailability of coenzyme Q10 supplements depends on carrier lipids and solubilization. Nutrition, 57, 133–140.