Higher selenium intake is recommended by some experts
People are advised to increase their daily intake of selenium by 50 percent, according to updated dietary guidelines from the Nordic Council. The dietary selenium content in this part of Europe is already comparatively low.
Those who live in the Nordic and Baltic countries are now advised to step up their daily intake of the essential trace element selenium. According to the revised Nordic Nutrient Recommendations, men should increase their daily selenium intake from 60 to 90 micrograms, while women should increase their intake from 50 to 75 micrograms per day. Compared with the previous NNR guidelines, this is a 50 percent increase in recommended daily intake for this particular micronutrient.
Supports vital body functions
According to the revised report, the Nordic and Baltic countries have low selenium content in the soil, which is reflected in the low concentrations of the micronutrient in locally grown foods. This poses a potential problem because selenium is needed to support 25-30 different selenium-dependent enzymes called selenoproteins. These selenoproteins control a number of body functions such as the thyroid gland, the immune defense, fertility, cell protection, and many others. But there are ways to overcome that obstacle.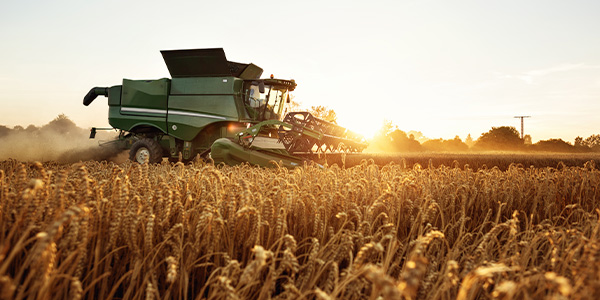 Selenium is also low in the UK
A recent analysis of UK statistics shows that selenium intakes in the UK are low, with 50.3% of women and 25.8% of men consuming less than the lower reference nutrient intake (LRNI), which may be inadequate.

This issue may be compounded by the fact that several agricultural surveys have indicated low levels of selenium in UK soils.

A 2000 soil survey found that 74% of samples around the UK fell below 0.1 mg/kg DM, which the researchers reported as sub-optimal and likely to lead to low selenium status in grazing animals. A 2009 study of Scottish soils found that 90% of samples were classed as deficient, whilst a separate survey identified low concentrations of selenium in major cereal growing areas of England.
Selenium-enriched fertilizers
In Finland, where the selenium intake used to be comparatively low, an official decision was reached in 1984 to add selenium to agricultural fertilizers, and this policy has been maintained ever since. As a result of this intervention, the Finnish population has a sufficient selenium intake. Similar measures have not been taken in other countries, but there are alternative strategies for ensuring an optimal selenium status.
Also available in tablet form
It is advised to consume plenty of selenium-rich foods such as nuts (Brazil nuts are very rich in selenium), offal, fish, shellfish, and wholegrains. In addition, one can include a selenium supplement in tablet form as part of an otherwise balanced diet. Pharma Nord's patented selenium yeast, SelenoPrecise, is documented in over 40 published studies and has excellent absorption and retention. SelenoPrecise contains at least 20 different organic selenium species, which represents the same variety of selenium types that you get from eating a versatile diet with different selenium-rich foods.
Preferred by researchers
It was because of these well-designed studies that the researchers behind the groundbreaking KiSel-10 study (International Journal of Cardiology, 2013) chose this particular selenium preparation for their trial. The study was carried out on 443 healthy Swedish men and women with low selenium status and demonstrated that the preparation effectively raised selenium levels in their blood. SelenoPrecise has also been tested in Danish studies of thyroid health.
Source: reference for UK statistic- National Diet and Nutrition Survey. Results from Years 7-8 (combined) of the Rolling Programme (2014/15 to 2015/16)