A PIONEERING natural supplement which aims to help break people's dependence on sugar has won two national awards.
Award Winning Gluco Control Supplement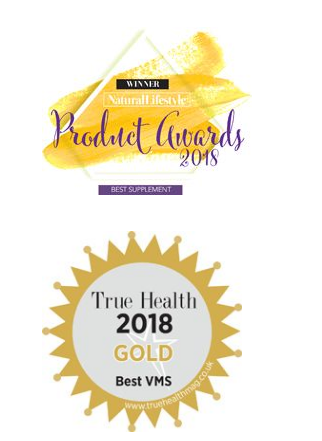 Bio-Gluco Control, which is made by Pharma Nord UK, has been named Best Vitamin and Mineral Supplement 2018 by health and fitness magazines Natural Lifestyle and True Health.
The product fought off stiff competition from a host of rival supplements to win the awards, which are voted for by readers of the two publications.
Bent Henriksen, Managing Director of Pharma Nord UK Ltd, said: "We are thrilled to have won Best Supplement of 2018 – not just once but twice.
"Bio-Gluco Control is a unique product which addresses one of the major health issues of our time - breaking the hold which sugar has on our lives.
"It is terrific that the important effect which Bio-Gluco Control can have on people's health has been recognised and we look forward to helping many more people to break the sugar cycle in 2019."
Bio-Gluco Control has been developed to help tackle the pervading problem of too much sugar in people's diets. Many people in the UK are suffering from obesity and the threat of developing diabetes – Diabetes UK estimates that as many as 12.3 million people in Britain are at an increased risk of developing Type 2 diabetes because of their lifestyles.
In many cases, the amount of sugar in our everyday diets is fuelling this rise, but it can be incredibly difficult to break the hold which sugar has on people.
Bio-Gluco Control is a unique dual action combination made of two key ingredients – maqui berry extract Delphinol and the Chromium supplement ChromoPrecise - that work together to break the sugar cycle. Delphinol helps to slow the release of sugar into the bloodstream before ChromoPrecise speeds up the removal of sugar from the bloodstream so that less ends up in the liver and less of the damaging visceral fat is created.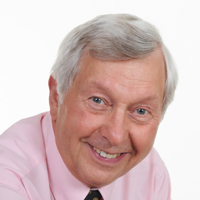 This process smooths out the energy highs and lows associated with sugar cravings, reducing the temptation to snack between meals and improving how the body processes refined carbohydrates and sugars.
Bent Henriksen said: "We've had a fantastic reception to Bio-Gluco Control since it was first launched and winning these latest awards is further proof of the high regard in which the product is held.
"The fact that the awards are based on votes from readers rather than by a judging panel makes it even more special because these are the people who go out and buy and use supplements
"Like all Pharma Nord products, Bio-Gluco Control has been conceived and developed using documented scientific evidence as its cornerstone so to get the vote of the people on top of this is really special."
FIND OUT MORE ABOUT OUR BLOOD SUGAR CONTROL RANGE
A series of clinical studies have shown how Delphinol and ChromoPrecise can control blood sugar levels.
A 2014 study published in Panminerva Medical showed that Delphinol can lower blood glucose by re
ducing the speed at which glucose is absorbed into the bloodstream.
Also in 2013 a randomised, double-blind placebo-controlled study showed that volunteers with Type 2 diabetes who had taken ChromoPrecise over a six-week period had significantly better blood sugar levels than those who had taken a placebo.
Based in Morpeth, Northumberland, Pharma Nord UK has been supplying pharmaceutical quality vitamins and dietary supplements to consumers, health food shops, pharmacies, hospitals and practitioners in the UK for over 30 years.