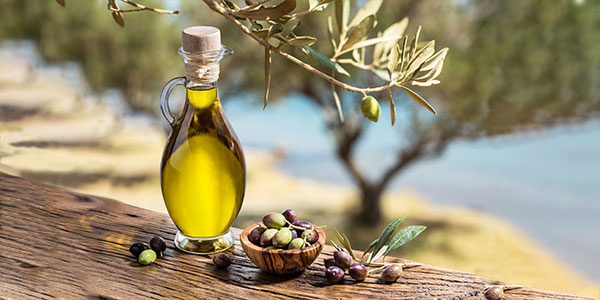 Squalene is a colourless oil and natural antioxidant compound produced in varying amounts in both animals and plants. It is classified as a tri-terpene carbohydrate (highly unsaturated) and is a natural lipid that is an important intermediate in the formation of cholesterol in the liver. In humans, the sebaceous glands of the skin produce squalene.
Pharma Nord's Q10 Revitalizing Day Cream contains squalene, which penetrates the skin where it counteracts dryness, acts as an anti-inflammatory and as an antioxidant. Due to this, it has an anti-aging effect. In addition, it benefits skin problems such as acne and eczema.
Squalene was originally extracted from shark liver oil, but today it is extracted from other sources. In plants, the highest amount of squalene is found in virgin olive oil. A squalene content of 564 mg/100 g has been measured. The squalene in Pharma Nord's Q10 cream comes from olive oil.