Would you to like to work for one of Europe's leading producers and suppliers of nutritional dietary supplements and preventative medicine?
Join Pharma Nord's UK division located in Telford Court, Morpeth, Northumberland and become a part of a growing and exciting company in which you will have the opportunity to further develop your sales and marketing skills.
We are currently hiring a full-time Territory Manager to manage our sales in Central London and the South Coast area.

About the position
Our new Territory Manager will be a part of our sales team which currently consists of 3 Territory Managers each responsible for covering an geographical area in the UK. The primary task will be to promote the Pharma Nord brand, ensure our customer and clients are happy and search for ways to grow our sales.

Our new Territory Manager will therefore cover a wide range of sales-related tasks, which include:
Visiting and presenting our products to health food shops, independent pharmacies and practitioner clinics in Central London and the South Coast area.
Creating relations with new potential clients and customers as well as maintaining relations with existing clients and customers.
Detailing Pharma Nord products.
Delivering product training to health food shop staff and various practitioners.
Attending educational events and Pharma Nord seminars and programs.
Participating in industry or promotional events (e.g. trade shows) to cultivate customer relationships.

Qualifications
In this role, we seek outstanding organisational and sales skills as well as an interest in and passion for a healthy lifestyle . We expect you to be an excellent communicator who understands customer needs. You have a problem-solving attitude and you are comfortable with working in a fast-paced environment and not easily demotivated by obstacles.
Furthermore, you are independent, have good organizational skills and good at planning and coordinating your day.
We prefer that you live within the M25 corridor, since you will be covering Central London and the South Coast area. Pharma Nord will provide a company car.

We offer
An engaging and challenging position in an international company with a high-performance culture that encourages new ideas and initiatives.

Contact information and how to apply
To learn more about this position, please contact Country Manager Alan Boag at 01670 534 900 .
Please send a motivated application along with your CV to ukjobs@pharmanord.com no later than 22nd of August. Remember to write "Territory Manager" in the subject line when applying.
We look forward to hearing from you!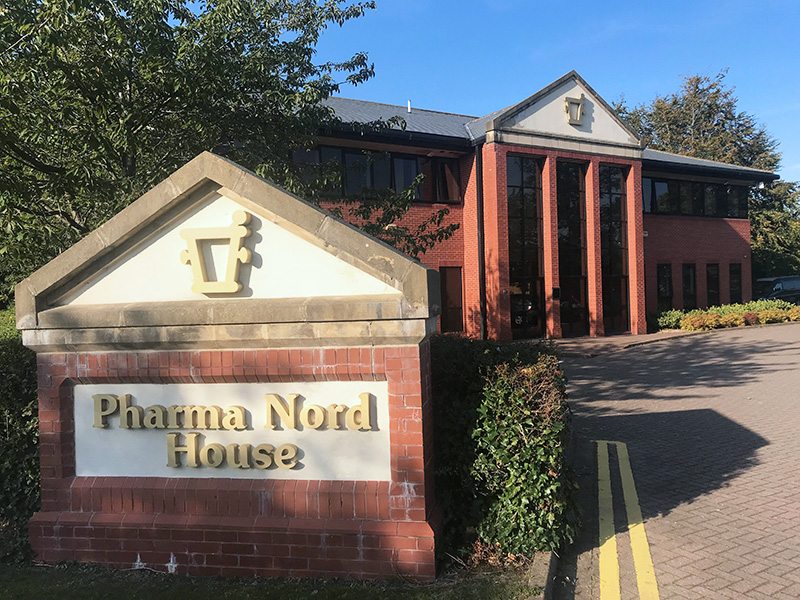 Pharma Nord is one of Europe's leading manufacturers and suppliers of nutritional dietary supplements and preventive medicine. We focus on and promote the benefits of nutritional intervention, and our line of pharmaceutical quality dietary supplements have clinically documented effects from published clinical trials. Our commitment to produce and sell pharmaceutical quality dietary supplements backed by human clinical trials has been essential to our growth and success. Pharma Nord's products are know and sold in Europe, the Middle East as well as in Asia and the United States. Our UK office was established in 1988 and supplies private consumers, health food shops, community pharmacies, hospital trusts and medical wholesalers with our products.