Pharma Nord is one of Europe's leading manufacturers and suppliers of nutritional dietary supplements and preventive medicine. We focus on and promote the benefits of nutritional intervention, and our line of pharmaceutical quality dietary supplements have clinically documented effects from published clinical trials. Our commitment to produce and sell pharmaceutical quality dietary supplements backed by human clinical trials has been essential to our growth and success.
We are currently hiring a full-time Product & Nutrition Specialist to join our growing UK branch located in Telford Court, Morpeth, Northumberland. Our new Product & Nutrition Specialist will be part of a growing team dedicated to education and success of our health practitioner customers.

Job description
Working closely with our Senior Nutritionist, the new Product & Nutrition Specialist will help coordinate and maximize our educational activities for health professionals and participate in their care.

Our new Product & Nutrition Specialist will be responsible for:
Advising customers (practitioners, trade but also the public) on their nutritional and technical queries.
Copy-writing for articles, blogs and other communications.
Delivery of educational training sessions including small sessions and lectures.
Provision of nutritional & technical support to the other teams within the business and our business customers.
Travel around the UK for conferences, events and other educational / practitioner activities.

Qualifications
Our new Nutrition & Product Specialist is a trained nutritionist, or similar or has experience with working in dietary supplements and preventative medicine business. Recognition and accreditation from an organization such as the association for nutrition (AfN) or BANT is an advantage.
Furthermore, the candidate has a genuine interest in dietary supplements and evidence-based nutrition and has the ability to pass this knowledge on to a wider audience ranging from health professionals to end-consumers.

We offer
An engaging and challenging position in an international company with a high-performance culture that encourages new ideas and initiatives.

Contact information
For additional information about the position, please contact Senior Nutritionist Frank Brogan by e-mail fbrogan@pharmanord.com or by phone 01670 534 900.

How to apply
Please send an application together with your CV and a cover letter as well as any other relevant information to ukjobs@pharmanord.com no later than 29. October 2021. Please remember til write "Product & Nutrition Specialist" in the subject line.
We look forward to receiving your application.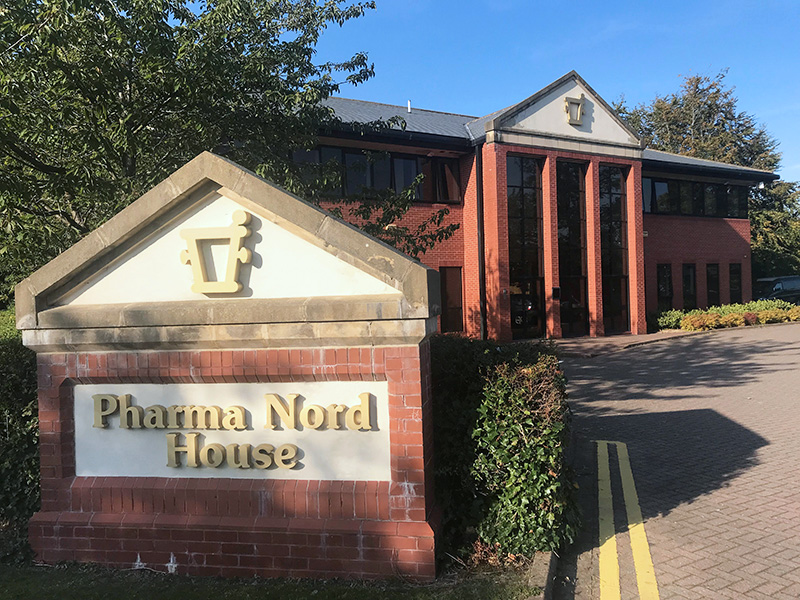 Pharma Nord is one of Europe's leading manufacturers of preventative dietary supplements and medical drugs. With its headquaters and production facilities located in Denmark and with 25 subsidiaries and over 20 business partners abroad, Pharma Nord covers a large geographical scope. Pharma Nord's products are known and sold in Europe, the Middle East as well as in Asia and the United States. Our UK office was established in 1988 and supplies private consumers, health food shops, community pharmacies, hospital trusts and medical wholesalers with our products. Pharma Nord's UK office is based in Telford Court, Morpeth, Northumberland and from here we coordinate all sales, marketing, and distribution of the Pharma Nord brand within the United Kingdom.