Are you ready to join us on a journey of growth in an industry that helps people lead healthier lives?
Pharma Nord UK is seeking an Operations Coordinator to help maintain daily operations in the absence of UK Country Manager. If you are interested in making a positive difference and want to grow alongside a passionate team, we invite you to explore our opportunities further.

Welcome to Pharma Nord UK
Nestled in Morpeth, near Newcastle, Pharma Nord UK is a subsidiary of Danish pharmaceutical company Pharma Nord, one of Europe's leading producers and suppliers of preventive medicine and nutritional supplements.
Our office is home to a team of 31 dedicated professionals, covering a spectrum of areas including sales, customer service, web and marketing and product registration.
Your main role will be to oversee and assist with daily office operations and help ensure that projects initiated by the Country Manager stay on course.

Some of the tasks will be:
Help manage stock control and product order with our warehouse located in Denmark
Help drive internal sales.
Collaborate with the UK Marketing Coordinator whilst liaising with the marketing department located at the headquarter in Denmark.
Represent Pharma Nord at various trade events and educational seminars.
Assist the Country Manager with monthly reports.

Additional tasks will be customised to align with your qualifications and personal interests.

Qualities we value
We seek a self-motivated individual with a balanced personality and solution-oriented approach to tasks. We do not expect the applicant to have leadership experience, we do however appreciate qualities like initiative, adaptability and a commitment to teamwork. Having a personal interest and positive attitude to our line of work is an advantage.

What you gain
By joining Pharma Nord you will have a platform to excel in a unique assistant role, enhancing your skills and making a tangible impact. We provide competitive compensation, professional growth, and a chance to be part of a growing international company.

How to apply
To initiate the application process, please submit a letter outlining how your skills and mindset align with our needs as well as your CV to ukjobs@pharmanord.com no later than 5. December. Please use "Operations Coordinator Application" as the subject line.

Contact information
If you have any questions regarding the position or the application process, please feel free to reach out to UK Country Manager, Alan Boag, at 01670 534900.

We look forward to exploring the possibility of welcoming you to our team at Pharma Nord!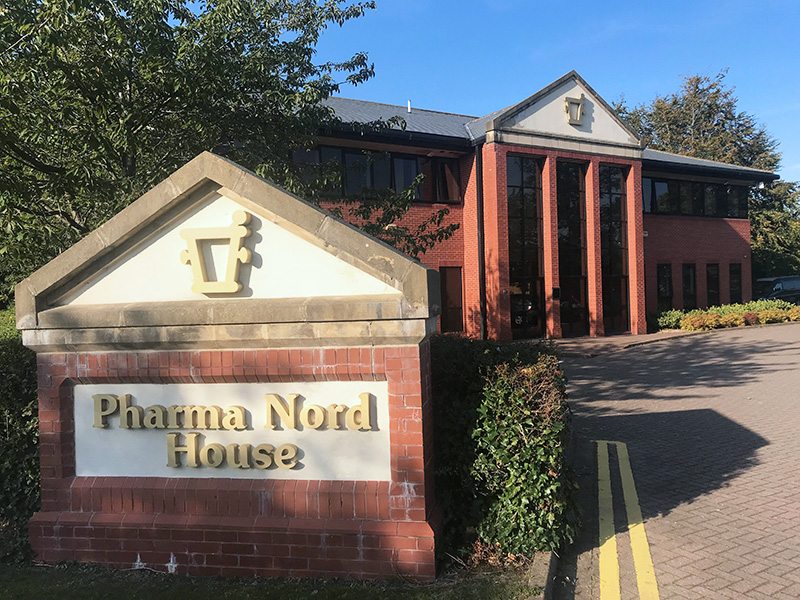 Pharma Nord is one of Europe's leading manufacturers and suppliers of nutritional dietary supplements and preventive medicine. We focus on and promote the benefits of nutritional intervention, and our line of pharmaceutical quality dietary supplements have clinically documented effects from published clinical trials. Our commitment to produce and sell pharmaceutical quality dietary supplements backed by human clinical trials has been essential to our growth and success. Pharma Nord's products are know and sold in Europe, the Middle East as well as in Asia and the United States. Our UK office was established in 1988 and supplies private consumers, health food shops, community pharmacies, hospital trusts and medical wholesalers with our products.