Are you seeking a career in medical sales and do you want to drive success with one of Europe's biggest producers and suppliers of preventative medicine?
Pharma Nord is a leader in its field, which includes the development of dietary supplements and herbal remedies, as well as improving the quality of life through nutritional intervention. Quality and documentation are paramount for our products, and this is reflected in our expectations of you as an employee, where quality awareness and attention to detail are essential personal qualities.

We have a small, close knit medical team and are seeking a highly energised and passionate individual to join the team as a Key Account Executive.

Initially, this position will be 2-3 days at our UK office in Morpeth where you will be involved in different business activities and get an overall understanding of Pharma Nord as well as being fully product and disease area trained.

Your responsibilities include, but are not limited to:
Mapping and working the whole health economy related to decision making across your territory – Key customer groups include Consultants, Pharmacists, GPs.
Develop detailed account plans to influence product awareness, adoption and formulary inclusions.
Developing and nurturing relationships with KOLs in the defined territory.
Identification of key issues involved in driving usage of promoted products at a local level and provide/facilitate appropriate solutions for meeting these needs.
Organising and executing effective peer to peer meetings.
Develops deep specialist product knowledge and uses this to build customer relationships and support sound clinical discussions.
Deploys and uses Marketing and Sales promotional materials and programs and facilitates pull-through activities.
Support attendance at National Conference meetings where required.
Cross functional working with the wider Pharma Nord team in order to achieve business goals.

What you will bring to the role:
Experience in the Pharmaceutical Industry.
Commercial acumen and awareness.
Secondary care experience would be highly advantageous.
Experience in sleep disorders and/or paediatrics would be desirable but not essential.

How to apply
To initiate the application process, please submit a letter outlining how your skills and mindset align with our needs as well as your CV to ukjobs@pharmanord.com no later than 5. December. Please use "Medical Key Account Executive" as the subject line.

Contact information
If you have any questions regarding the position or the application process, please feel free to reach out to UK Country Manager, Alan Boag, at 01670 534900.
We look forward to exploring the possibility of welcoming you to our team at Pharma Nord!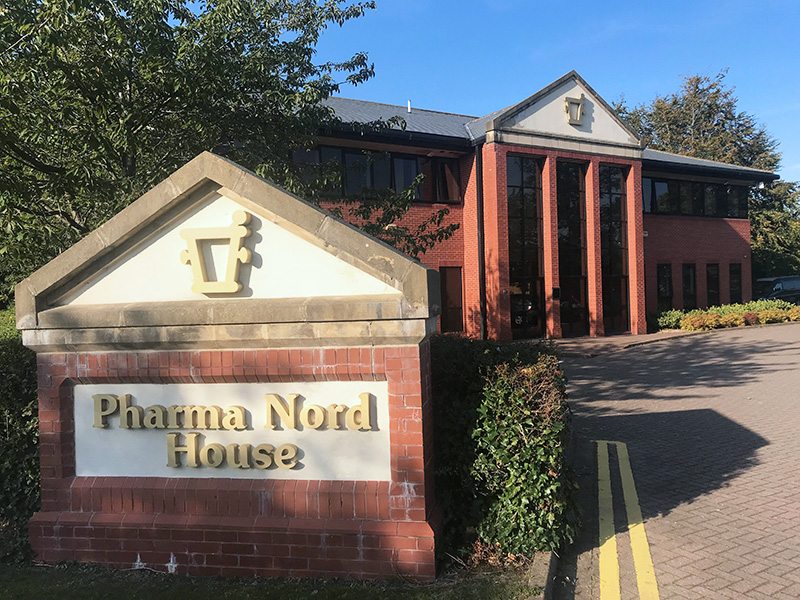 Pharma Nord is one of Europe's leading manufacturers and suppliers of nutritional dietary supplements and preventive medicine. We focus on and promote the benefits of nutritional intervention, and our line of pharmaceutical quality dietary supplements have clinically documented effects from published clinical trials. Our commitment to produce and sell pharmaceutical quality dietary supplements backed by human clinical trials has been essential to our growth and success. Pharma Nord's products are know and sold in Europe, the Middle East as well as in Asia and the United States. Our UK office was established in 1988 and supplies private consumers, health food shops, community pharmacies, hospital trusts and medical wholesalers with our products.