Pharma Nord is one of Europe's leading manufacturers and suppliers of nutritional dietary supplements and preventive medicine. We focus on and promote the benefits of nutritional intervention, and our line of pharmaceutical quality dietary supplements have clinically documented effects from published clinical trials. Our commitment to produce and sell pharmaceutical-grade dietary supplements backed by human clinical trials has been essential to our growth and success.
Along with our awarding winning vitamins, minerals and food supplements, Pharma Nord Medical also supply licensed and unlicensed medicinal products to healthcare professionals throughout the UK.
Our UK branch located in Telford Court, Morpeth, Northumberland is growing and we are planning to further expand our product range and marketing activities. To help us continue our growth, we are hiring a quality focused Customer Sales & Support Operator to join our Pharma Nord Medical department.

Job description
Our Customer Sales and Support personnel for Pharma Nord Medical are actively involved in the sales of both licensed and unlicensed medicines to primary and secondary healthcare providers in the UK.

As the first point of contact for customers, our new Customer Sales & Support Operator will be responsible for:
Handling incoming customer telephone calls, e-mails and fax communications
Processing customer orders and raising purchase orders as per the relevant Standard Operating Procedures (SOPs)
Handling price enquiries via 3rd party suppliers
Making outgoing telephone courtesy calls to obtain feedback from customers regarding licensed and unlicensed medicines and the service provided by Pharma Nord Medical
Providing administrative support to the Medical department in terms of filing of orders, sending of invoices, archiving of past data etc.
Supporting warehouse staff with packing of orders on an ad-hoc basis
Assisting with the preparation and distribution of promotional literature to healthcare professionals
Performing other duties as directed by the Sales and Marketing Manager

Qualifications
Our new Customer Sales & Support Operator will be service-oriented and thrive in a busy setting in which priorities can shift during the day. Providing good customer service comes naturally to you, as does the ability conduct thorough investigations in order find the right solution in unforeseen situations.
A general interest in health and nutrition and relevant experience which ideally comes from a pharmaceutical or community pharmacy background, preferably in an administrative or customer service role, is an advantage. Furthermore, great communication skills as well as focused attention to detail, and the ability to engage in a constructive dialog with both colleagues and customers is essential.

We offer
An engaging and challenging position in an international company with a high-performance culture that encourages new ideas and initiatives.

Contact information
For additional information about the position, please contact Emma Vinton Sales and Marketing Manager at evinton@pharmanordmedical.co.uk.

How to apply
Please send an application together with your CV and a cover letter as well as any other relevant information to ukjobs@pharmanord.com no later than 29. October 2021. Please remember til write "Customer Sales & Support Operator " in the subject line.
We look forward to receiving your application.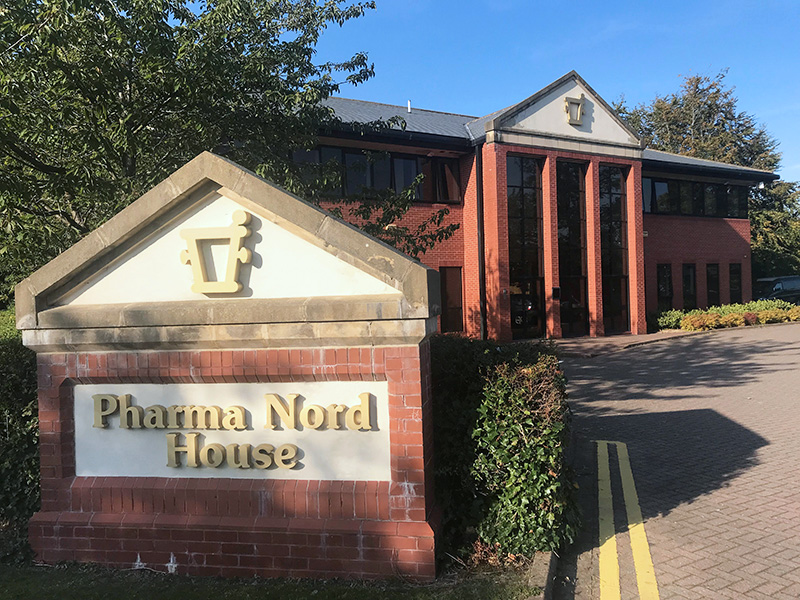 Pharma Nord is one of Europe's leading manufacturers of preventative dietary supplements and medical drugs. With its headquaters and production facilities located in Denmark and with 25 subsidiaries and over 20 business partners abroad, Pharma Nord covers a large geographical scope. Pharma Nord's products are known and sold in Europe, the Middle East as well as in Asia and the United States. Our UK office was established in 1988 and supplies private consumers, health food shops, community pharmacies, hospital trusts and medical wholesalers with our products. Pharma Nord's UK office is based in Telford Court, Morpeth, Northumberland and from here we coordinate all sales, marketing, and distribution of the Pharma Nord brand within the United Kingdom.